Cryptocurrencies – Hack your way to a better life
How bitcoin, decentralized payment networks, cryptocurrencies and a return to hard, non-inflationary currency will help us change our lives and the world
My new book is out!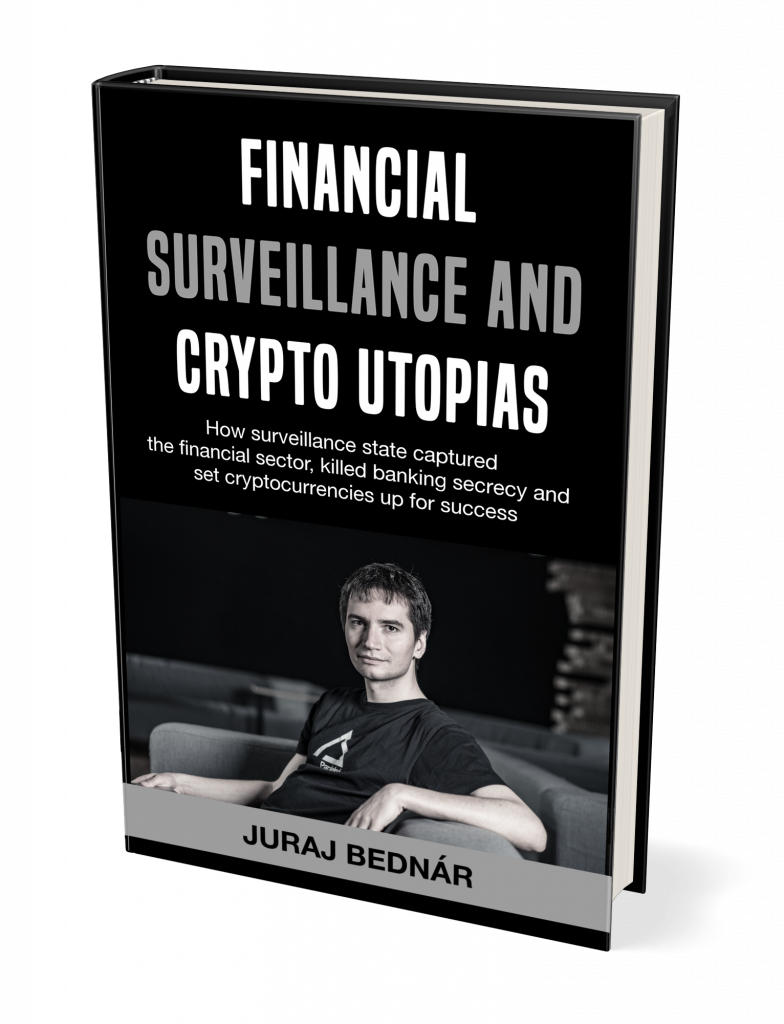 The introduction of global regulations on financial transactions had a profound effect. As far as we know, no terrorists were caught because of them. Banking secrecy is gone. It is more difficult to conduct international business. International transactions are being examined and blocked. Commerce is slowing down. The banks are running a police station for the state, enforcing a regulation that is not clear. Conducting international business has become unpredictable.
This creates the value proposition for cryptocurrencies. They bring back privacy, the speed of transactions and are regulated by code, not international agreements. They are difficult to confiscate, some of them are fast, most of them are cheap. And some of them are anonymous. Are cryptocurrencies the next step in the evolution of the financial sector? Or is it a parallel solution to a pressing issue?
This book looks at the development of financial surveillance. It looks at current financial surveillance and risk management systems. It covers the best use-cases for cryptocurrencies and their value proposition. They are not speculation for gamblers, but a solution to a new pressing issue.
Book status
I am currently in the process of writing this book. It covers various forms of financial surveillance, censorship, tax reporting, anti money laundering and know your customer regulations, blocking of network access and various other means of central control of financial instruments. In the second part, I look at cryptocurrencies and how they solve several of these problems.
Get involved!
If you would like to be notified when the book is ready for publication, or to be part of the crowdfunding campaign, subscribe to the mailing list. There will be no e-mails that are not related to the book availability and it is very easy to unsubscribe.
Please let your friends, who might be interested know about this project, the sooner I see that there is demand for it, the sooner it will be finished.